WELKOM BIJ DUTCH CANARY
Waar we geloven in een duurzame en natuurinclusieve manier van voedsel verbouwen. Daarom planten we een voedselbos op onze bergtop op Gran Cananary. En waar je straks kunt verblijven in authentieke grotwoningen terwijl je geniet van de natuur, meehelpt op onze boerderij of werkt aan je persoonlijke ontwikkeling. Op deze pagina vind je een samenvatting van deze activiteiten.

01.
Een eetbaar bos planten
A food production system that works together with nature. By designing the system with natural cycles in mind, and using modern techniques responsibly, you can guarantee sustainable food production.
02.
Een ervaring creëren
Thanks to the different species, zones and layers, a food forest supports and maintains a high level of biodiversity. Creating plant and animal communities that will strengthen each other.
03.
Kennis delen
Respecting natural cycles and planting indigenous trees breathes life into the land. This enriches the soil, prevents erosion and increases water retention. It also increases resilience and production.
Het voedselbos
We planten een voedselbos op een wat kale bergtop op Gran Canaria omdat we een dynamisch, duurzaam en ecologisch voedselproductiesysteem willen creëren dat bijdraagt ​​aan de biodiversiteit op het eiland. Door conventionele landbouw te vermijden, gebruiken we de lokale natuurlijke hulpbronnen met respect. Door herbebossing brengen we onze bergtop terug in zijn natuurlijke staat. Eeuwen geleden werd het overwoekerd door lokale Canarische dennen. In 2022 hebben we er al 30 geplant. Tegelijkertijd brengen we water terug naar het land, planten we fruit-, noten- en peulbomen, struiken, kruiden en nog veel meer planten. Op deze manier koesteren we het jonge bos tot het oud genoeg is om ons te leiden.
DE 7 LAGEN VAN HET VOEDSELBOS
1. Grote bomen voor noten, peulen en fruit. En natuurlijk de Canarisch den
2. Kleine bomen voor fruit en peulen
3. Struiken voor bessen en grote houtige kruiden
4. Kruiden en groenten zoals smeerwortel, sla, tomaat en paprika.
5. Wortels en knollen zoals biet, wortel en pastinaak
6. Grondbedekkers zoals aardbeien, maangdenpal en klaver
7. Klimmers zoals passiebloem, wisteria en de hyacinth boon
De ervaring
We renoveren meerdere grotwoningen om ze geschikt te maken voor 2 tot 4 personen. Medio 2023 moet de eerste rent-a-cave klaar zijn. Hier kun je ons voedselbos ervaren en alles leren over een gelukkig en duurzaam leven terwijl je verblijft in een van onze comfortabele grotwoningen. U kunt niet alleen genieten van de rust en stilte van de boerderij, maar u kunt ook genieten van de vruchten ervan. Je krijgt een plukgids mee die je door het voedselbos leidt op zoek naar de ingrediënten voor je maaltijd. En na het eten, als je klaar bent met de afwas, kun je het gebruikte water volgen tot aan de natuurlijke filtervijver. Zo gaat er zo min mogelijk verloren.
3 grotwoningen renoveren we tot authentieke moderne grotwoningen voor 2 en 4 personen.
Een ruïne transformeren we tot een duurzaam tiny house met geweldig uitzicht.
Je bent altijd welkom om ons te komen helpen met de renovatie als je een echte handig Harry of Henriette bent!
Kennis delen
Wij geloven dat iedereen een gelukkig, succesvol en duurzaam leven kan leiden. Maar we realiseren ons ook dat iedereen wel wat hulp kan gebruiken om het maximale uit het leven te halen. Die helpende hand bieden wij met coaching en retraites. Bij ons kun je vanuit de veiligheid van je eigen huis een coachingstraject volgen. Of je kunt Dutch Canary bezoeken voor een coaching- en wandelretraite of gewoon om te kalmeren en te ontspannen. Jij kiest wat j wilt en wij zorgen ervoor dat u de inspiratie en motivatie vindt om uw doelen te bereiken.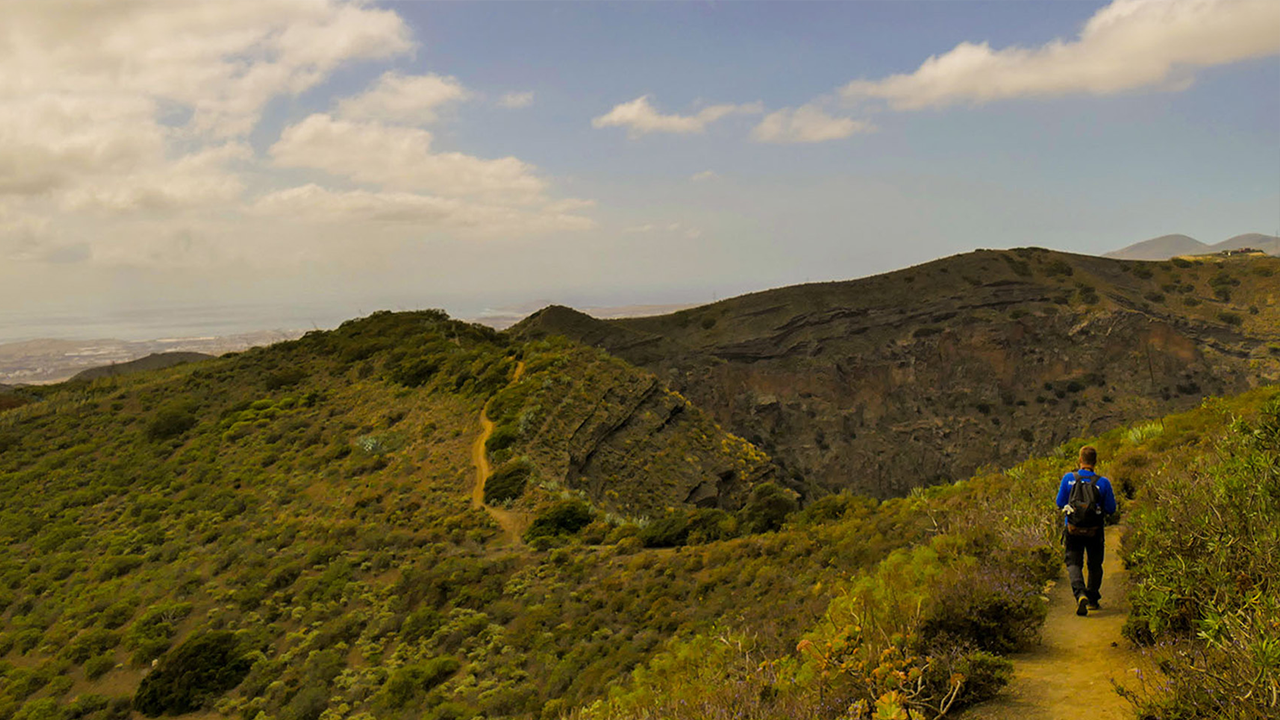 Over ons
Waarom we dit doen
Wij zijn Sjef en Winfred en wij geloven dat onze generatie de verandering moet brengen om de gevolgen van klimaatverandering zoveel mogelijk te beperken. Voor onszelf en voor de volgende generaties. Het creëren van bewustzijn is belangrijk. En niet alleen over de uitdagingen waar we voor staan is belangrijk, maar ook welke stappen wij als individuen kunnen zetten om bij te dragen aan een duurzame toekomst op Aarde.


We moeten onze planeet en haar belangrijke maar kwetsbare natuur beschermen. Zeker hier op Gran Canaria. Met de grote variëteit aan natuurlijke omgevingen, is de kwetsbaarheid bijna te voelen. We geloven dat deze bescherming kunnen bieden door herbebossing, vergroting van de biodiversiteit en het terugbrengen van water in de natuur. Deze verandering van het landschap naar zijn natuurlijke staat creëert een gezonde natuurlijke omgeving die in staat is om zich aan te passen aan de klimaatverandering.
HELP HET BOS GROEIEN
Zoals je ziet, hebben we nog een lange weg te gaan voor we een volwassen voedselbos hebben gerealiseerd. Jij kunt ons helpen!
Pre-register now!
And be the first to know the date of our next retreat. And while you're waiting, you will receive every two weeks valuable inspiration for personal growth and updates of the progress on our finca.
Created with