THE COMPLETE ONLINE Coaching program
21 steps to your future
Imagine. You are in control of your life. You do exactly what gives you energy. You have a clear goal in mind. And you know exactly which steps you need to take to achieve that goal. How would that make you feel?

And how sure would you be of the way in which you will achieve that goal? That is exactly what you will achieve with the 21 steps to your future.
Video
over 1,5 hours of video
1:1 coaching
3 sessions of 30 minutes
Assessments
23 challenges with feedback
Result
a concrete plan fo your future
Overview
Here is what this program gives you
An overview of your life
By reflecting on a daily basis you will gain an overview of your life, and the insight that comes with it.
A clear mind
Walking and reflecting will clear your mind and will allow you to calm down. That way you can focus completely on the journey.
Different perspectives
Through photo assignments you will explore how you can use different perspective to your advantage.
Progress
Walking will literally get you moving, but with this program you will get your life going in the right direction too.
Daily feedback
Feedback and 1-on-1 coaching wil be your mirror during this program. I will ask you those questions you won't ask yourself.
A plan of action
At the end of this program you'll have a concrete plan of action to realize your dreams. An incredible outcome of a great journey.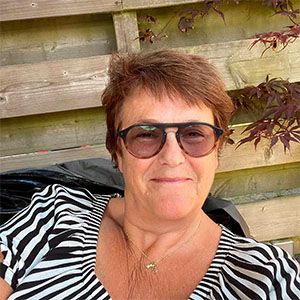 Testimonials
This would have never happened otherwise!

The guidance by Winfred has ensured that I have not avoided those bears but have confronted me. Winfred has thought along with me, gave advice and very often reassured. He asks when it is necessary and regularly puts his finger on the sore spot. I'm glad I was able to conquer the bears in this way, otherwise I would never have got to this end result.
Why walking?
Walking has a special effect on the brain. It calms your brain and neutralizes stress because walking uses those parts of the brain that produce stress hormones. During a walk they are no longer able to do this. The outside air makes your brain function better. By walking in nature for a few days you improve your intellectual capacity up to 50%. It also has a very positive effect on your mood.

Why photography?
Everyone sees the world differently and experiences situations differently. That's because each person applies their own perspective. Through photography you can easily learn to look at the world in a different way. For example by zooming in on the details or zooming out on the whole picture. If you are aware of the different perspectives, you can make it easier to reach your goal. Because if you look through the eyes of a different people, you know exactly what they see and what is important to them.
Join me on this journey and you won't regret it..
During this coaching program I will take you through the 21 steps on the basis of videos. Each step contains background information, examples and assignments.

Walking is an important part of the program. Because walking releases something in you. It loosens you up and makes room for new ideas and developments. Several studies underline the usefulness of walking in nature.

In the development of this program I have gratefully made use of my many years of experience as a manager within complex organizations and my knowledge as a coach. This program has become a valuable method with which you can take the next step towards your future. Are you ready to jump in?
Our students love it
I'm normally quite skeptical of these types of courses. But Winfred takes a different approach. I didn't expect to be put to work in such a concrete way and I also did enjoy doing all the 21 steps. The variety is great, so it takes little effort to stay focused.
Marjolijn
Yes, it was the right match. A very useful program. I feel more determined and stress free.
Beyza
I am enjoying the program, its energy and clarity and positivity. Engaging teacher and learn tons of practical tips to improve and grow as a person.
Jasper
Pre-register now!
And be the first to know the date of our next retreat. And while you're waiting, you will receive every two weeks valuable inspiration for personal growth and updates of the progress on our finca.
Created with